Cedar Creek Realty
The Communities of Cedar Creek are exclusively represented by Cedar Creek Realty, LLC. Our Sales Office and Information Center are located next door to the HOA Management Office and Clubhouse, off Cedar Creek Parkway and 103rd St. in Olathe, KS.
President and Supervising Broker, Carrie Hyer, leads a well-formed team of knowledgeable agents who are passionate about the community. From new homesites to new homes, the team at Cedar Creek Realty can offer valuable insight into the different subdivisions and amenities inside Cedar Creek while helping you achieve your new home goals.
In addition to managing new home sales, our team of neighborhood experts can help residents with resale needs. Whether you're looking to move away or move but stay within The Communities of Cedar Creek, Cedar Creek Realty can help you sell and receive top-dollar for your existing home.
Business Hours
Monday: 10am – 5pm
Tuesday: 10am – 5pm
Wednesday: 10am – 5pm
Thursday: 10am – 5pm
Friday: 10am – 5pm
Saturday: Noon – 5pm
Sunday: Noon – 5pm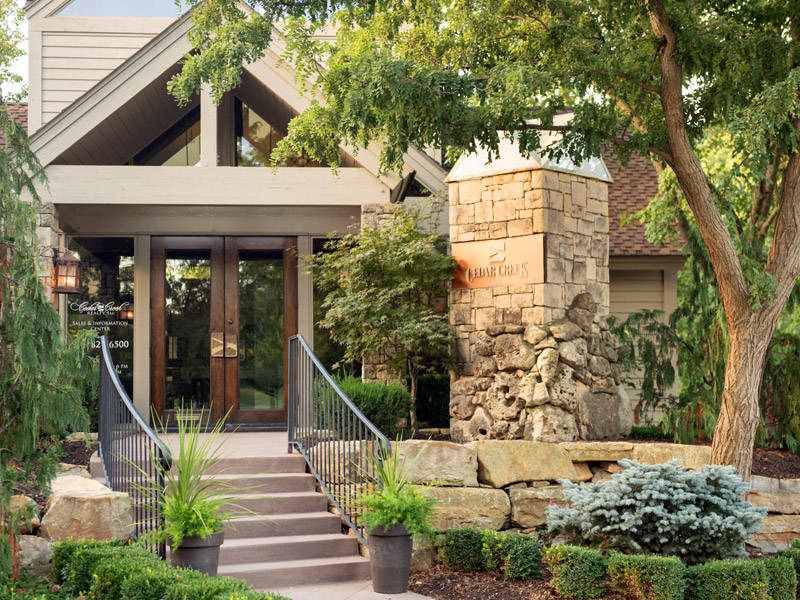 Meet the Cedar Creek Sales Team