Enjoy Lake Life at Shadow Lake
65-acre Shadow Lake is the centerpiece of Cedar Creek's sprawling 5,000-acre mixed-use community development. Its tranquil waters and scenic beauty are ideal for a day of canoeing, sailing, windsurfing, or stand-up paddleboarding. A boat ramp on the North shore allows for easy water access.
Luxury homes situated on wooded bluffs, line the lake along the North and South, rising from the trees above both shorelines. Wildlife abounds. Magnificent blue herons are often spotted flying across the lake or hanging out along the shores. Geese and ducks bob around the water in groups while dragonflies and butterflies flutter along the lake's perimeter.
Shadow Lake is stocked with a healthy variety of fish to provide Cedar Creek residents with excellent year-round fishing. Many of our homeowners even boast that Cedar Creek has the best fishing in the Midwest. Regular surveys performed by fishery biologists ensure a healthy population of fish continues to thrive as well.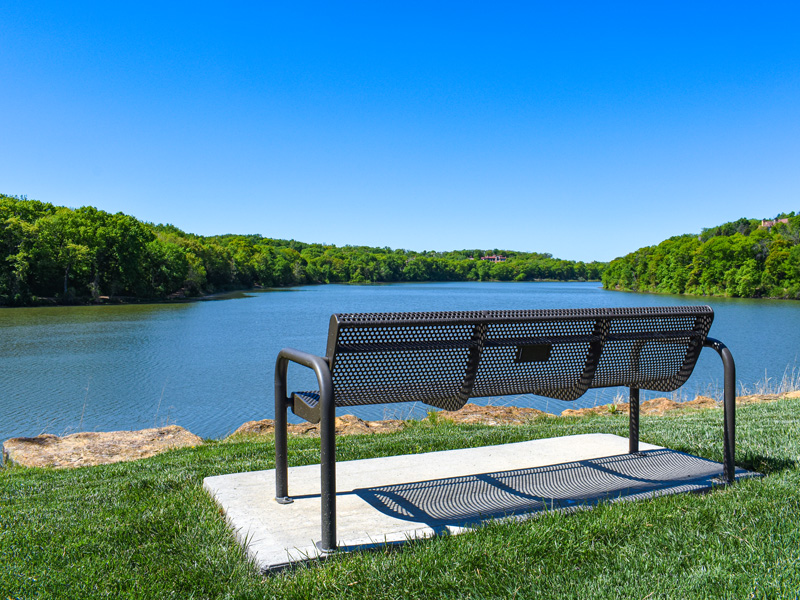 Relax and Unwind at Lakeshore Park
Located on the northern shoreline of Shadow Lake, Cedar Creek's four-acre Lakeshore Park is the perfect getaway for a leisurely picnic, bird watching, or a stroll through the native plant garden. Picnic tables and benches offer places to sit and relax while you take in the surroundings.
During the flowering seasons, the native plant garden attracts all sorts of wonderful pollinators which are delightful to watch as they dance about doing nature's work amongst the colorful plants.
For those that want to explore further, enjoy miles of scenic hiking trails that wrap around and follow the shoreline of the lake. Take in the natural sights and sounds during a peaceful excursion through nature. Benches along the trails offer occasional places to take a break while also taking in the views.
Drop a Line and Reel In the Big One
Stocked with a variety of over 250,000 fish from largemouth bass to bluegill, black crappie, and channel catfish, Shadow Lake offers residents incredible fishing opportunities. And it's not just limited to Shadow Lake. Cedar Creek also has eight smaller lakes spread out across the landscape, some requiring short trail hikes to access, like the aptly named Hidden Lake. Go, fish!
Lakeshore Park also contains small boat and sailboat docking facilities. And with the recent addition of two new docks, The lake has even more places to fish lakeside. Fishing and boating permits are required and can be obtained through the HOA Office in the Clubhouse.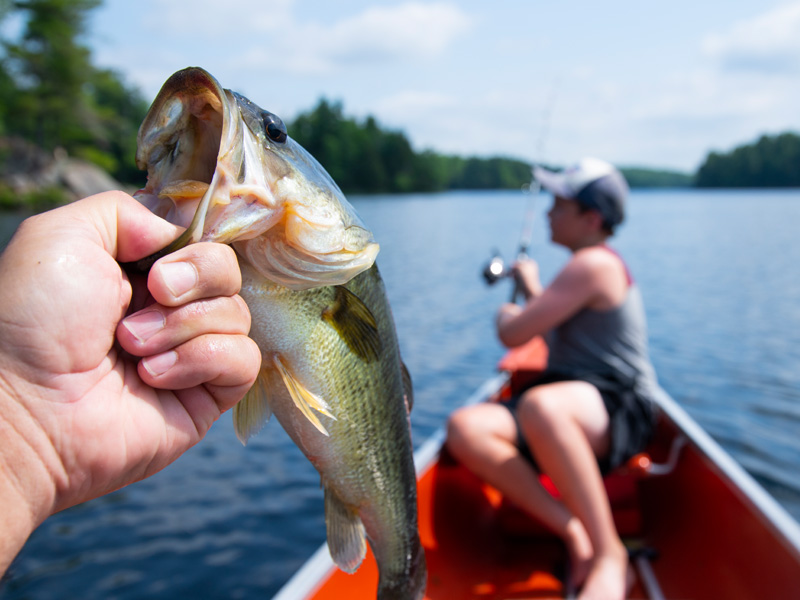 For More Information About Cedar Creek